Packaging
Packaging tapes and foils - advantages of stretch foils
Packaging tapes, stretch packaging films, commonly referred to as stretch films, are products that turn out to be irreplaceable in the case of equal type of securing of various loads. Sealing cartons, packages, wrapping valuable items to secure them and various related applications require the right material. The solution comes with presented in this category of packaging tapes and foils.
An unquestionable advantage of stretch packaging films is the fact that they are made of stretchable material. In practice, this means a very big saving, as the space available for packaging is larger than the size of the film itself. The enormous strength of the presented products makes this type of packaging film ideal for sealing cartons, wrapping packages, as well as protecting sharp-edged objects. In terms of company use, they are also ideal for securing pallet goods, as well as whole pallets.
You may also like: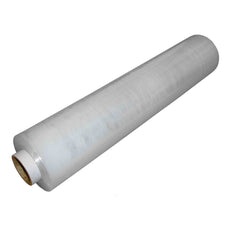 Technical data: Packing Stretch Foil 1.5kg (50cm Wide) - White Width: 50cm Available colour...
You may also like: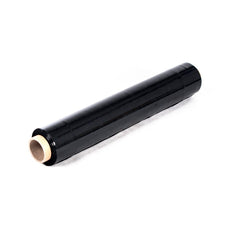 Technical data: Packing Stretch Foil 2kg (50cm Wide) - Black Width: 50cm Available colours:...
Packaging tapes - selection criteria
When considering how to choose a packing strap, it is important to consider a number of key criteria when selecting the strap. First of all, every packaging film should be durable. In addition to mechanical resistance, however, what counts is also the temperature range expected by the packaging film manufacturer, in which the product will function properly. Most often these values oscillate between -20 degrees and 40 degrees Celsius.
Contrary to appearances, the colour of the film is also important, which is related to the identification function on the one hand, and to the functionality on the other. For some applications, it is advisable to choose universal, transparent packaging tapes. For a different type of use, it is worth considering black stretch film.
All products, packaged films, stretch films and tapes presented in this category allow for safe, fast and comfortable protection of any kind of packaging. Top quality products are available at the lowest market prices.